Our party of two embarked on a culinary adventure to Pizza Express in Durham in mid-June. It's a well-known chain in the UK, but how does this venue stack up? Read on to find out.
The Pizza Express Durham Experience
Located at the heart of Durham on Sadler Street, the restaurant provided a casual and inviting atmosphere perfect for a relaxed dinner.
From the outset, the service was prompt and friendly. Our orders were taken efficiently by Chris, and our drinks arrived promptly. One of us opted for a Coca-Cola, which was served chilled, just the way it should be.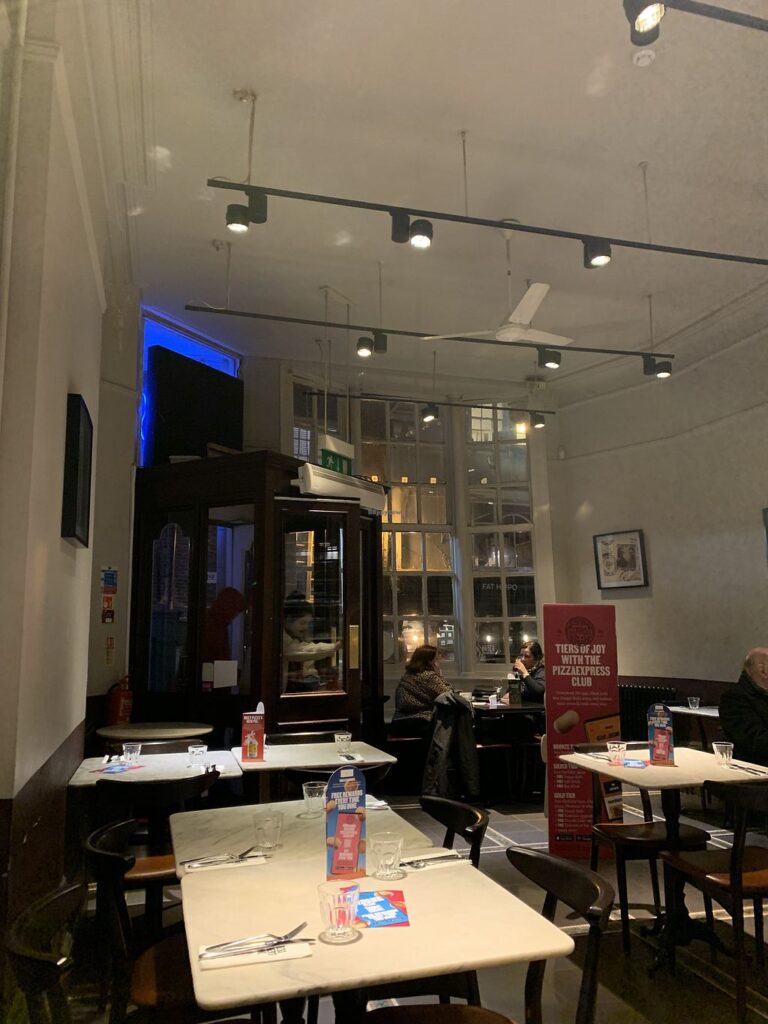 The other member of our party chose the Honeydew Pale Ale. It was refreshingly crisp and the hint of citrus perfectly complemented the sunny weather.
Main Event
As for the pizzas, we decided on the Romana Sloppy Giuseppe and Romana American Hot. Service was fast and the pizzas came out within a very short time.
The Romana bases were thin and crispy, just the way we like it. You also get a bigger pizza with the Romanas (more toppings).
The Sloppy Giuseppe, a meaty, flavourful feast, packed with spicy beef, green peppers, and hot chilli was an absolute delight. The American Hot was similarly delicious, with a spicy kick from the hot green peppers and pepperoni that was tempered by the gooey mozzarella.
A highlight of our visit was the value for money. For the quality of food and service we received, the bill was quite reasonable at £50.10. Pizza Express in Durham showed us that they value not just the taste of their food, but also customer satisfaction.
We did notice that the restaurant was not overly-busy, probably because we arrived there after 930pm. The staff members were likely at the end of a long Friday evening shift and tired, but the northeast welcome was as strong and friendly as ever.
Verdict
In summary, Pizza Express in Durham served us a delightful meal that delivered on taste, atmosphere and service. This place is definitely worth a visit if you're looking for high-quality pizza in a relaxed and friendly setting.
Like all good restaurants, be sure to prepare for a bit of a wait if you're going during popular hours.