As a venue steeped in cricketing history, The Oval does not merely host matches; it creates events. And what an event it was to witness day three of the fifth Ashes Test match between England and Australia. A contest between these two cricketing giants is always more than just a game.
It's more of a tussle for legacy and national pride, and where better to host it than at a ground that has its own rich historical tapestry?
Arriving at The Oval, you immediately feel the blend of tradition (after all, this is where The Ashes really began) and modernity that defines this historic ground. The facilities are top-notch, from the ample restrooms to the excellent food and drink stalls.
But it's the Pavilion Balcony in the Micky Stewart Pavilion where one truly appreciates the marvel that is The Oval.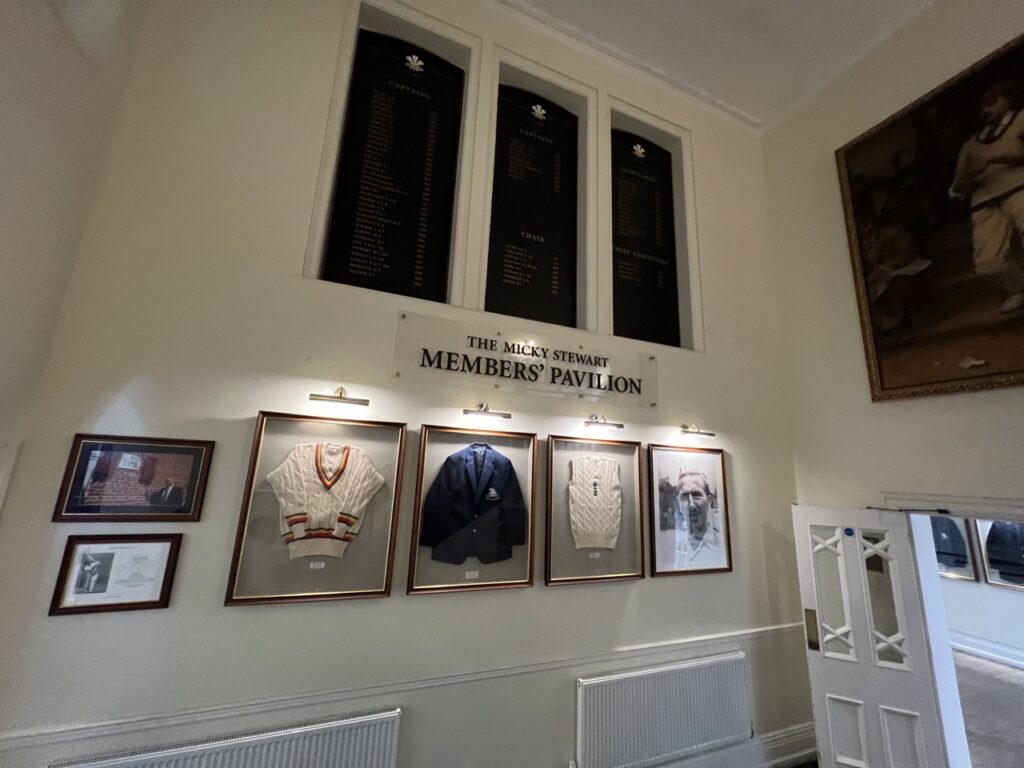 The view from this location is nothing short of panoramic. With an uninterrupted view of the pitch and the sprawling London skyline in the background, it's as though one is watching a duel unfold in a grand amphitheatre.
The view isn't just a feast for the eyes; it's functional too, offering a keen perspective on pitch conditions and player tactics, key elements in the gripping narrative of Test cricket. And for those who enjoy the nuanced details, the access to The Long Room is invaluable.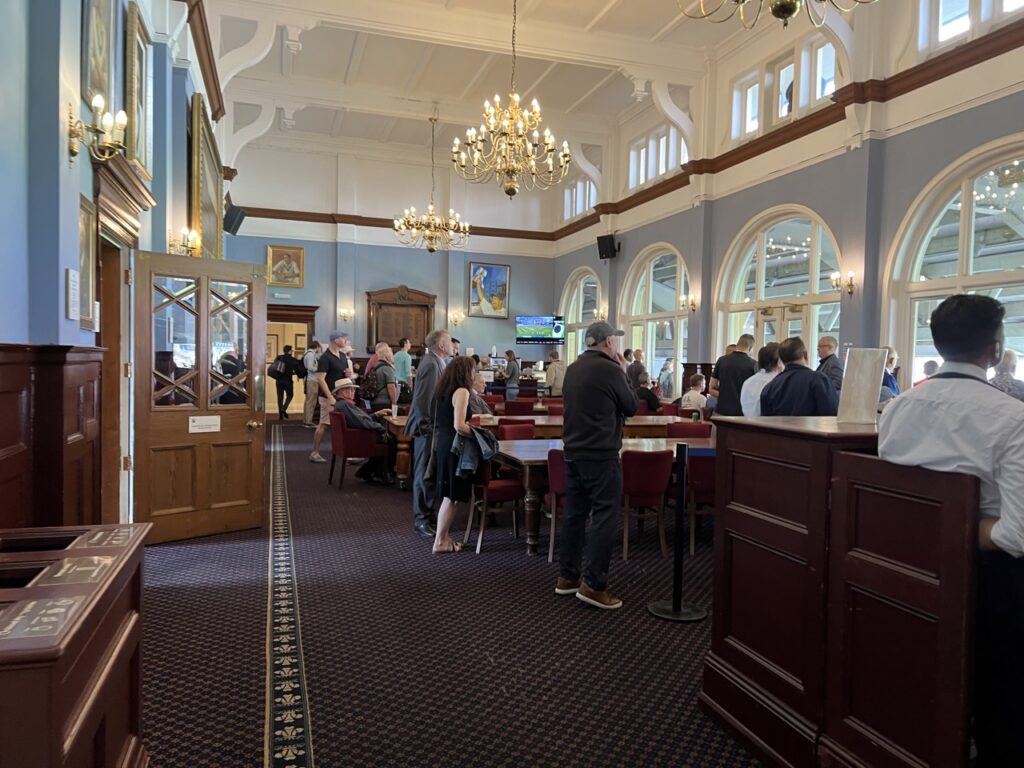 Stepping into this historic space is like entering a hallowed sanctuary of cricket, adorned with memorabilia and portraits of cricketing legends who have graced The Oval over the years.
The Ashes at The Oval is more than a century-old story, filled with dramatic highs and lows for both England and Australia. It's where Donald Bradman played his final Test innings, falling just short of a batting average of 100, and where the Poms and the Aussies have played out some truly breathtaking contests over the years.
To watch an Ashes Test here is to be a small part of this ongoing epic, to feel the weight of every run scored, every wicket taken, and every catch dropped.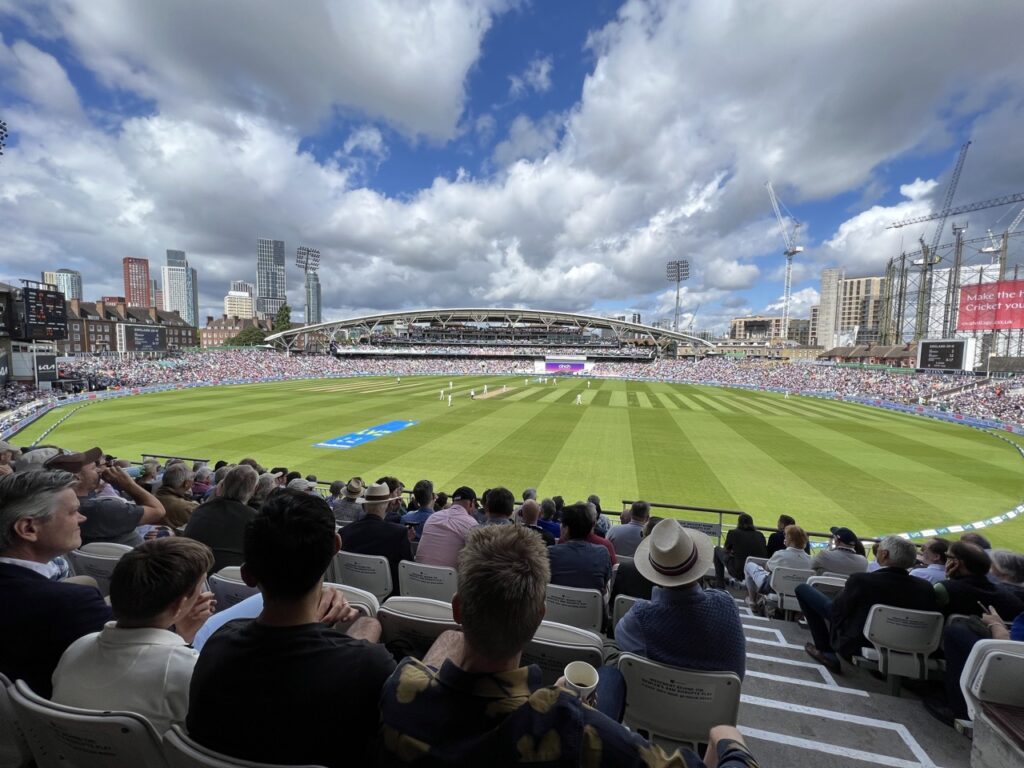 Although modern in its amenities, The Oval has not lost its sense of tradition. Staff are courteous, the atmosphere is electric yet respectful, and there's a collective understanding that you're not just at any cricket ground—you're at The Oval, a venue that has been a silent witness to some of the most defining moments in Ashes history.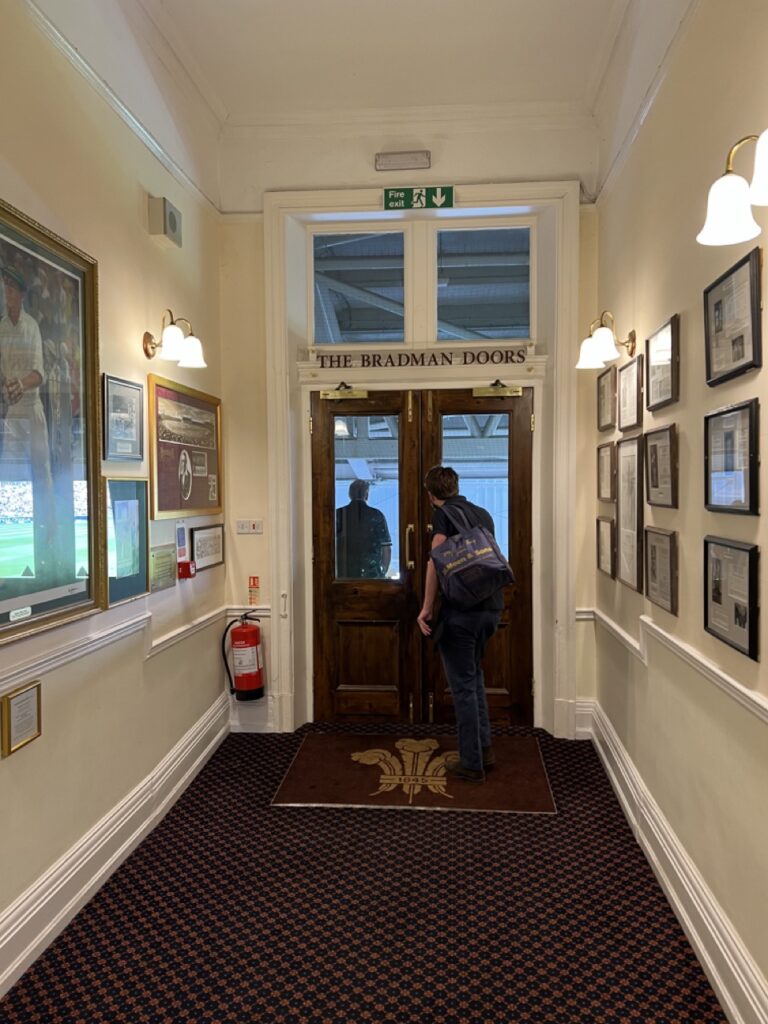 In summary, a day spent at The Oval is an unforgettable experience, whether you're a lifelong cricket aficionado or a newcomer to the sport. Exceptional facilities, commanding views, and a tangible sense of history make it a venue par excellence, a fitting stage for the timeless drama that is the Ashes.