Miele is so well-regarded these days that it seems they have become unbeatable. Let's see how they fare in our review of the WED025 WCS washing machine.
Main Specifications
This is an average-sized, freestanding washing machine that would fit into most homes. The spin is able to go to 1400 revolutions per minute and can handle an 8-kilogram load.
Energy consumption really is excellent with the WED025 WCS. With energy prices at the forefront of people's minds more than ever, this comes in with a category A (the best) rating:
The unit is 84 centimetres in height, 60 centimetres wide and 64 centimetres deep. A fairly standard size that includes some useful features.
Using the WED025 WCS
One such feature of the WED025 WCS is an automatic load sensor, making choosing the right settings a breeze. I have found this machine to be gentle on clothes and very easy to operate.
You can vary the spin speed and also temperature to your desired settings.
Something that I really appreciate is the ability to be able to add to the existing load even after the washing program has started. Click on the 'add item' option and the door will be unlocked to let you add that stray item that didn't make it in!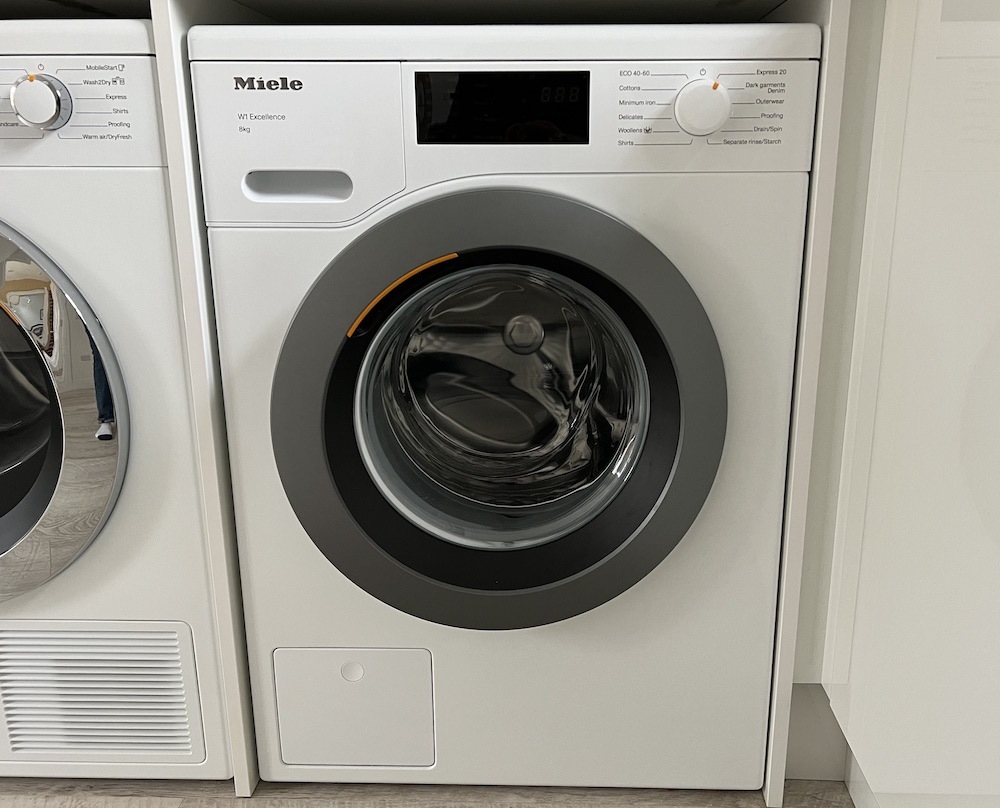 Yes, this is more expensive than a lot of comparable washing machines. However, this is so quiet and the power of 1400 rpm on the spin cycle is just fantastic – how they keep this so energy efficient is beyond me.
All-in-all, this is a quiet, yet powerful, great value and high-quality washing machine that has not disappointed me whatsoever. What's more, it comes with Miele's 2-year guarantee.
Good luck trying to get hold of a Miele WED025 WCS, as they tend to get snapped up very quickly when they are in stock.