Regarded as the pinnacle of horticultural exhibitions, the Chelsea Flower Show is a spectacle of the finest, most innovative, and creatively brilliant designs in gardening and landscaping. So what's it like to actually attend the gardening extravaganza? Two first-time Chelsea Flower Show reviewers checked it out.
What You Need to Know
Hosted by the Royal Horticultural Society (RHS) in the grounds of the Royal Hospital Chelsea in London, this prestigious event draws gardening enthusiasts, landscape architects, and flower lovers from all corners of the globe.
Getting tickets is not easy (and not cheap) but if you are a member of the RHS, then tickets are attainable.
Your expectation should be to wander through meticulously designed show gardens, featuring breathtaking arrangements that highlight the boundless creativity and craftsmanship of the world's best garden designers.
First Impressions
As a visitor, your journey begins as you step through the grand entrance gates into an awe-inspiring array of vibrant blooms and exquisite garden designs.
Each garden, unique in its concept and execution, will tell a different story, be it focused on environmental issues, personal memories, or simply a celebration of nature's beauty.
The Star Attractions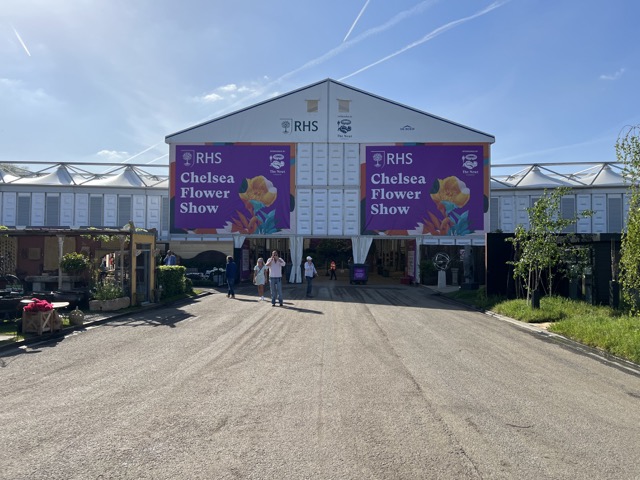 The Great Pavilion, often dubbed the 'heart' of the show, is an unmissable feature (see photo, below). This vast marquee houses a dazzling assortment of plants from renowned growers and nurseries around the world. Exotic orchids, blooming roses, aromatic herbs – you name it, the Great Pavilion has it.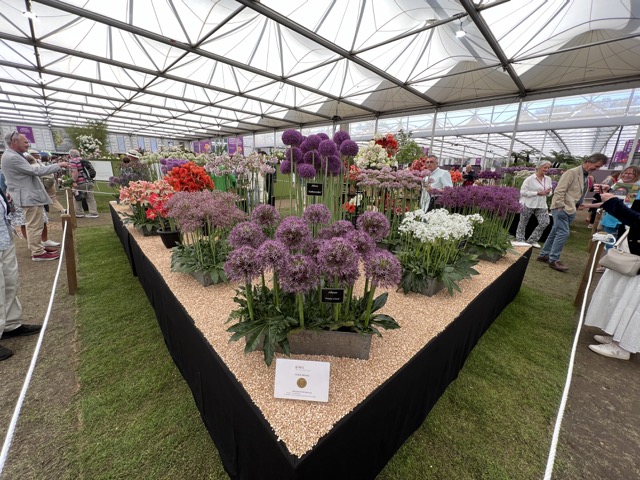 At the Discovery Zone, you can expect to delve deeper into the science and future of horticulture. Here, you'll find engaging exhibitions and displays, which highlight pioneering research and innovation in the horticultural world.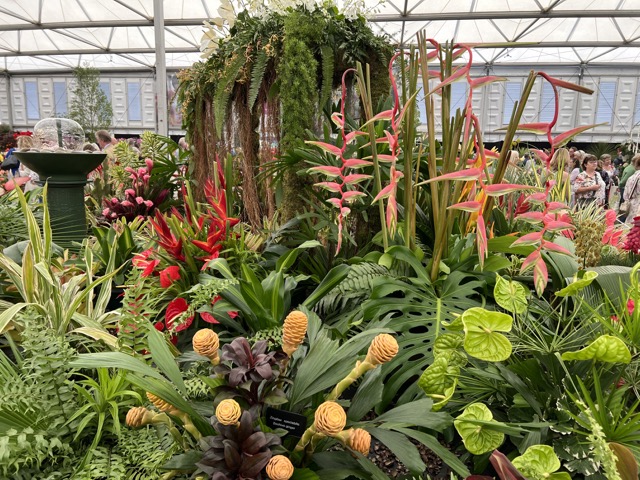 Alongside the visual feast, the Chelsea Flower Show offers a rich programme of talks and demonstrations from leading industry experts. Topics range from gardening tips and plant care to discussions about climate change and its impact on gardening and biodiversity.
Here are some photos from the Show (and there are more further down the page):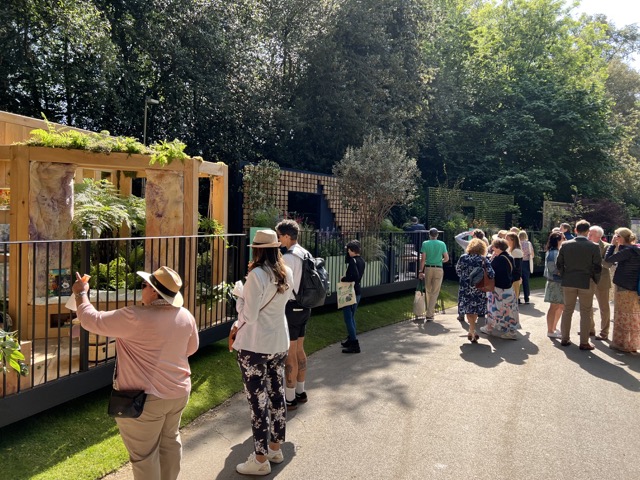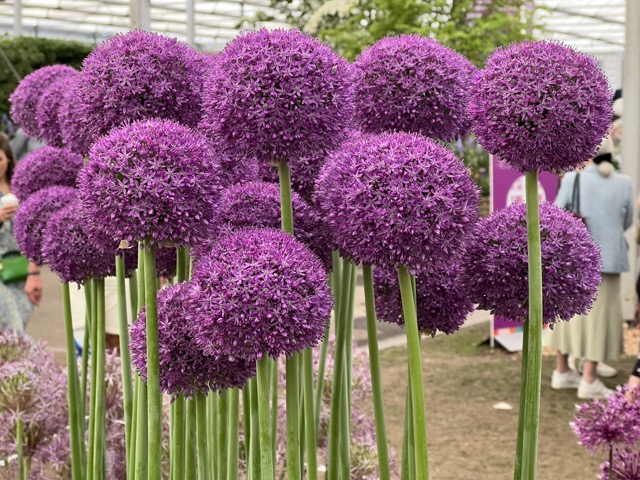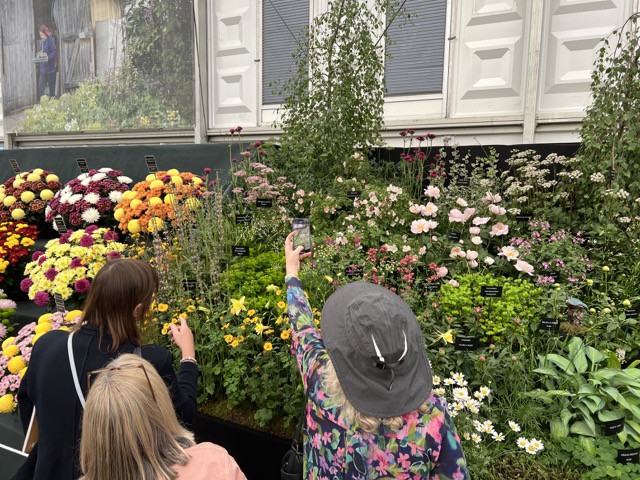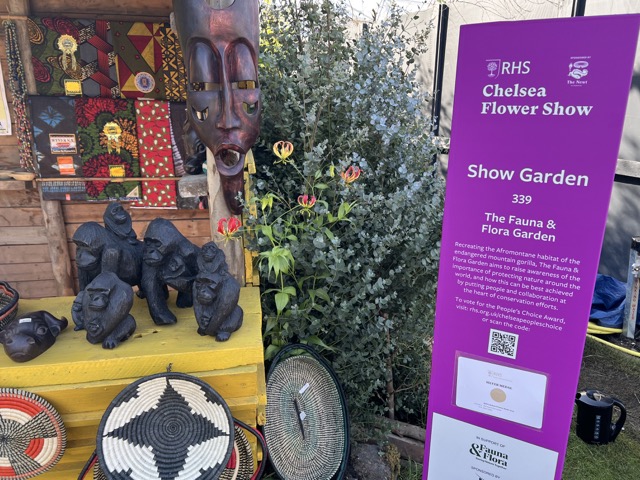 You may even end up seeing the likes of television presenters such as Monty Don, Joe Swift and Sophie Raiworth.
Shopping
Be prepared for an array of shopping opportunities as well. From high-quality gardening tools and unique outdoor furniture to a stunning selection of plants and bulbs you can take home, there's something to cater to every gardening need and whim.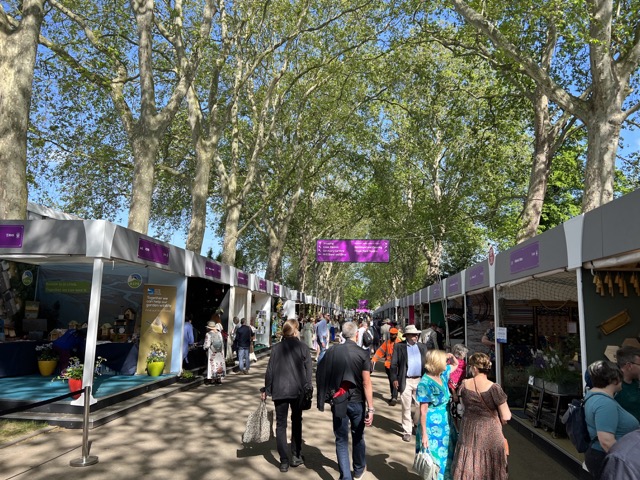 These are typically lined up in a row of neatly laid out mobile shops, as shown above.
Food Options
A visit to the Chelsea Flower Show is not complete without savouring some delightful food and drink. With an array of food stalls (as well as food vans/trucks) and dining areas offering everything from light bites and gourmet sandwiches to champagne and afternoon tea, you'll be spoilt for choice.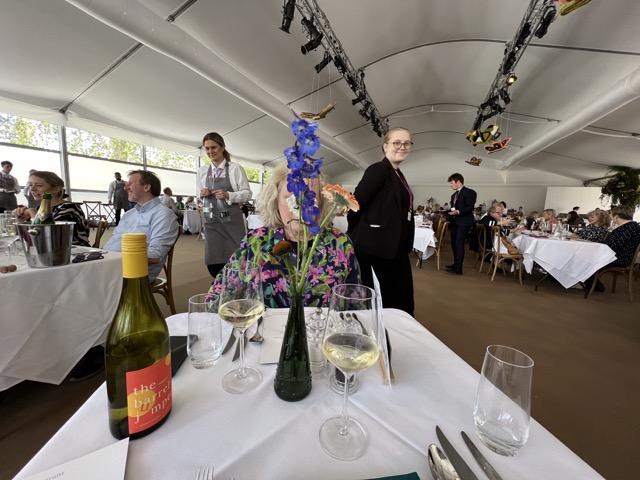 We opted for the fine dining sit-down meal and were not disappointed. Check out the delicious offerings: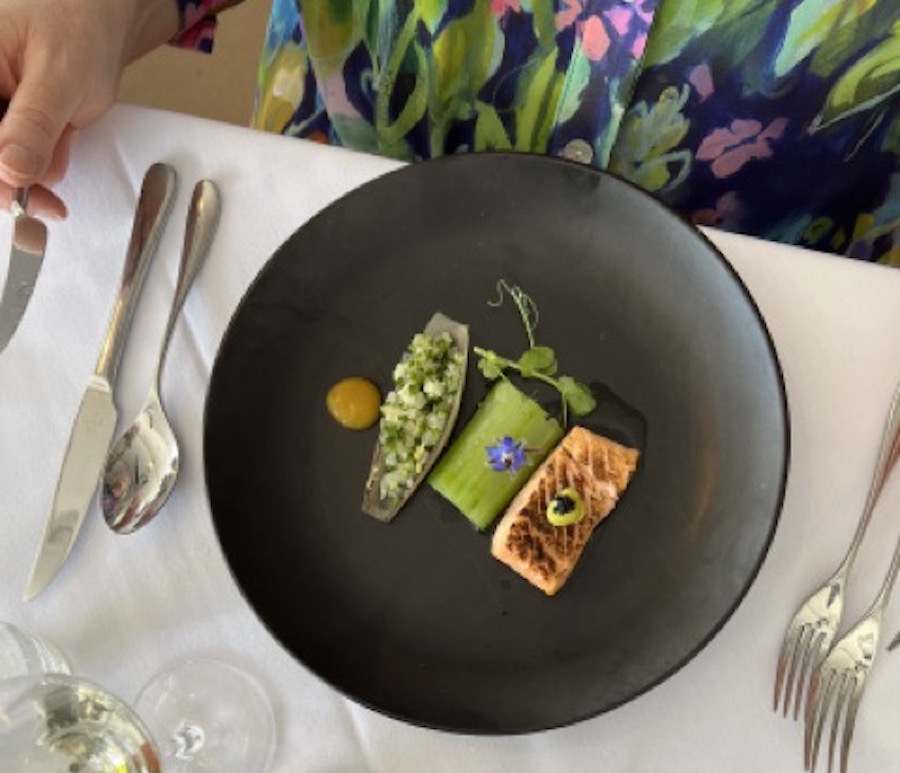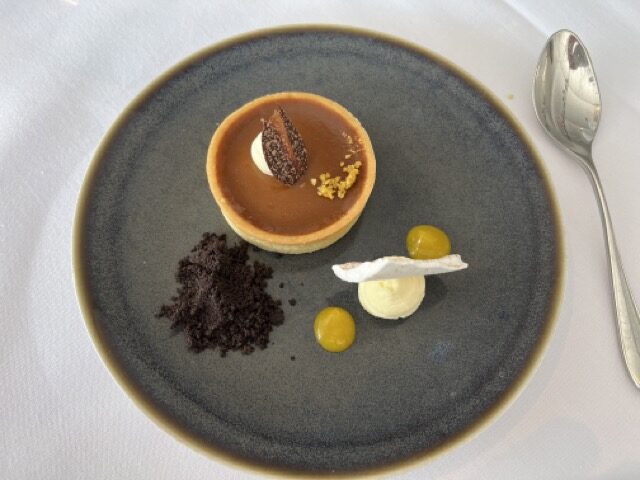 The meals were delivered inside a huge double-storey tent-like building and the service was just as you would have hoped for. It wasn't cheap, but at least included a bottle of wine. It was also good to sit down somewhere to rest the walking-weary soles.
Worth a Visit?
In conclusion, the Chelsea Flower Show is a kaleidoscope of colour, creativity, and a testament to the enduring human fascination with the beauty and versatility of nature.
Take a look at these photographs I took at the show to get a taste of what the CFS is all about: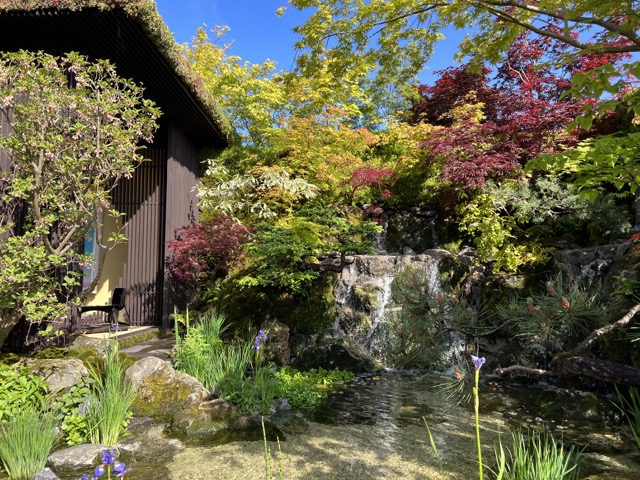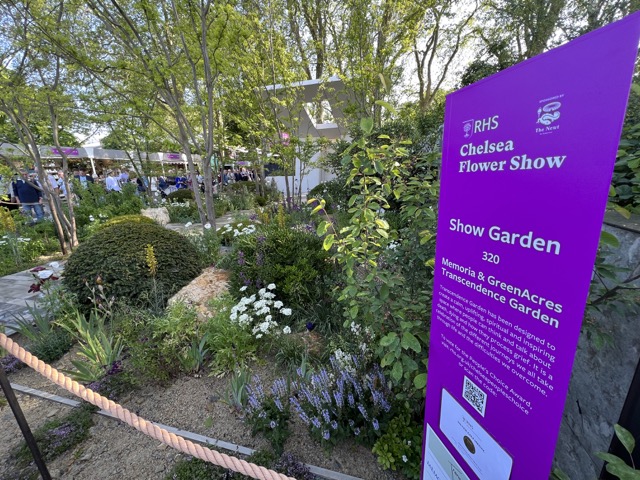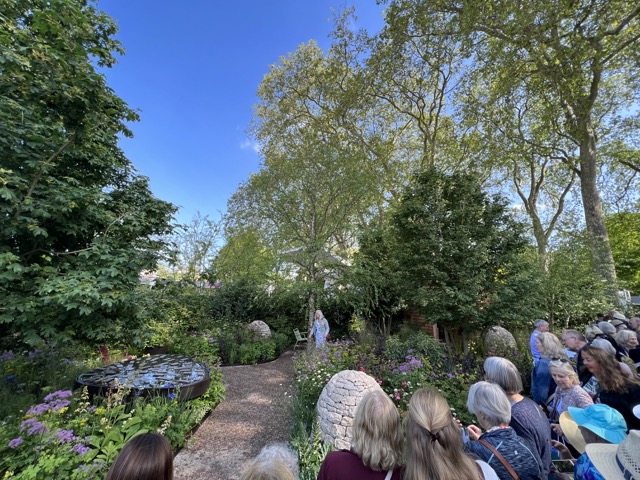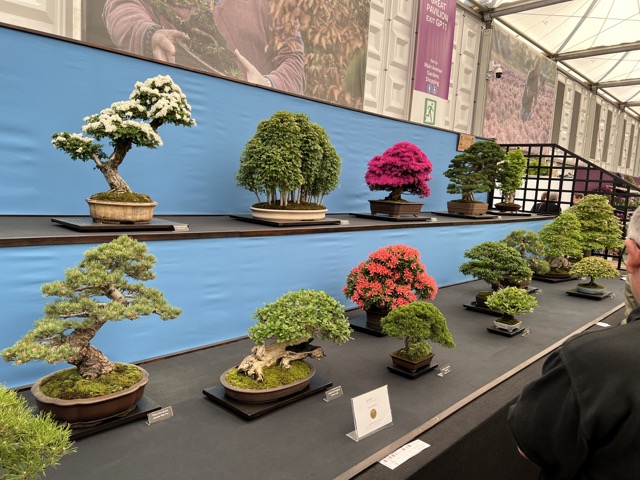 Despite the inevitable foot fatigue, it is a thoroughly enchanting and inspiring experience that resonates long after the visit. Whether you are a seasoned gardener or a casual flower lover, the Chelsea Flower Show promises an unforgettable spectacle and an enriching experience.
My big tip: Get there early (It opens at 8am) because once the crowds flow in, it can be really difficult to get a glimpse of many exhibitions.