In normal circumstances, a standard DECT home cordless phone setup can be purchased off-the-shelf and comes with three handsets. However, when you have a larger area home to cover, Siemens' Gigaset E630A Sextet Cordless Phone with Long Range might well be the product for you.
The sextet design is very convenient if you are in need of six cordless phones. The reasons for this could be:
to have a phone in every room of the house so you never miss a call
to combat weak signal
to cover a much wider area than the standard cordless phones on the market
Phone System Design, Range
These phones are very easy to use, with clear and concise buttons and a quite user-friendly interface. The large display screen makes it easy to see who is calling, and I've found the call quality to be of a very high standard.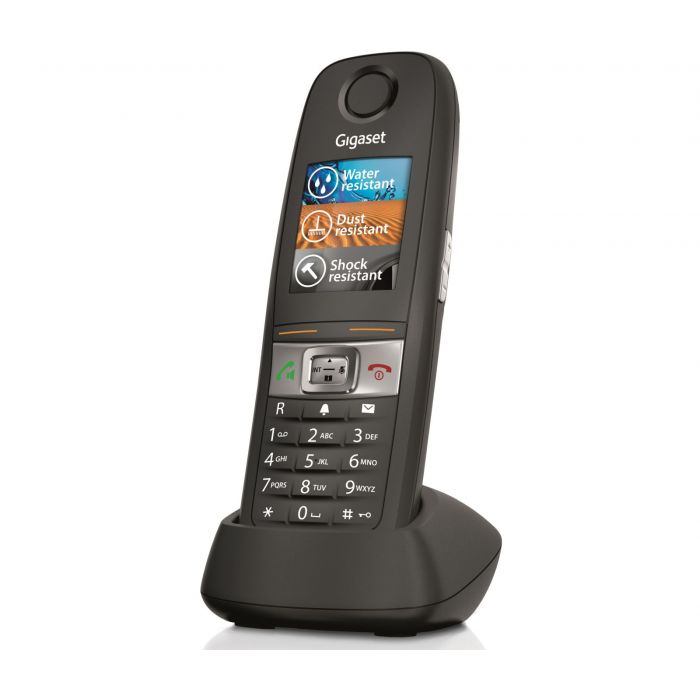 When the phones ring, they can be made to vibrate and flash. The handsets are also lightweight and comfortable to hold, making them ergonomically easy and trouble-free.
Even though these phones have a healthy 50 metres range as part of the long-range system design, you also receive a long-range repeater in the package from Ligo.
This boosts it twice as far and needs to be set up separately. If you get into any difficulty doing this, then I suggest calling their helpline to get it sorted (I did).
Features
The sextet of phones also has a variety of useful features. These include:
Caller ID
Call blocking
Phonebook that can store up to 150 contacts
IP65 rated (resists water splashes, dust and shocks)
Large illuminated TFT colour display
As you might expect from a top-end system like this, it also comes with a built-in answering machine. Thankfully, the answering machine is very easy to use and has a large storage capacity of up to 1 hour (60 minutes) which is pretty long.
Seimens Gigaset E630A Performance
Overall, the Siemens Gigaset E630A Sextet Cordless Phones perform very well as a group of phones and have not missed a beat so far.
They have actually exceeded my expectations in terms of range, call quality, and features. When the phones ring, they can all be heard from their various locations around the home and the ring tones are very musical with a very nice sound quality about them.
The product description shows that this system is capable of handling a range of 100 metres (twice the distance) once the included Ligo long-range repeater is in place. I've put this claim to the test and found it to be correct. It's quite an amazing little add-on!
Verdict Following Testing
I can recommend these phones to anyone in need of a reliable and feature-packed cordless phone system for a large house or even a business area. It really is difficult to beat such a German-made quality product as they usually do what they say on the tin without fail.
It's also comforting to note that Siemens provides a 2-year guarantee with the GigaSetE630A Sextet Cordless system. You'll be hard-pushed to find a better cordless phone product for a large house.