If you have a swimming pool and are reading this, chances are that you have had enough of cleaning it. Let's get straight into this Dolphin PoolStyle review to see what the robotic pool cleaner is actually like.
What You Get
When unpacking the box from Maytronics that contains the Dolphin PoolStyle, the first thing I noticed was its weight – or lack of it, rather. The main unit weighs just 6 and a half kilograms.
This unit comes with a 12-metre cable and a power supply. That's it. This is the basic Dolphin model that cleans the pool floor only.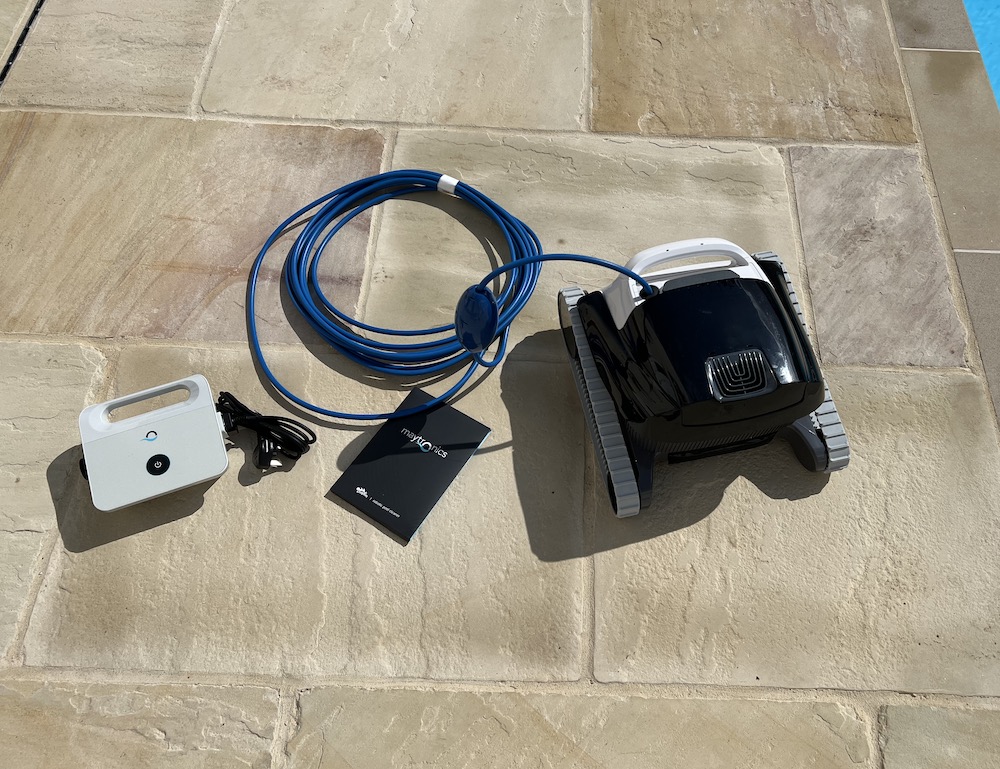 As Simple as it Gets
The great thing about this robot pool cleaner is that it is pure simplicity. I followed the instructions which were on 1 sheet of paper!
Just plug in the power, lower the unit into the pool and power it on. The robot pool cleaner gets on with the job immediately.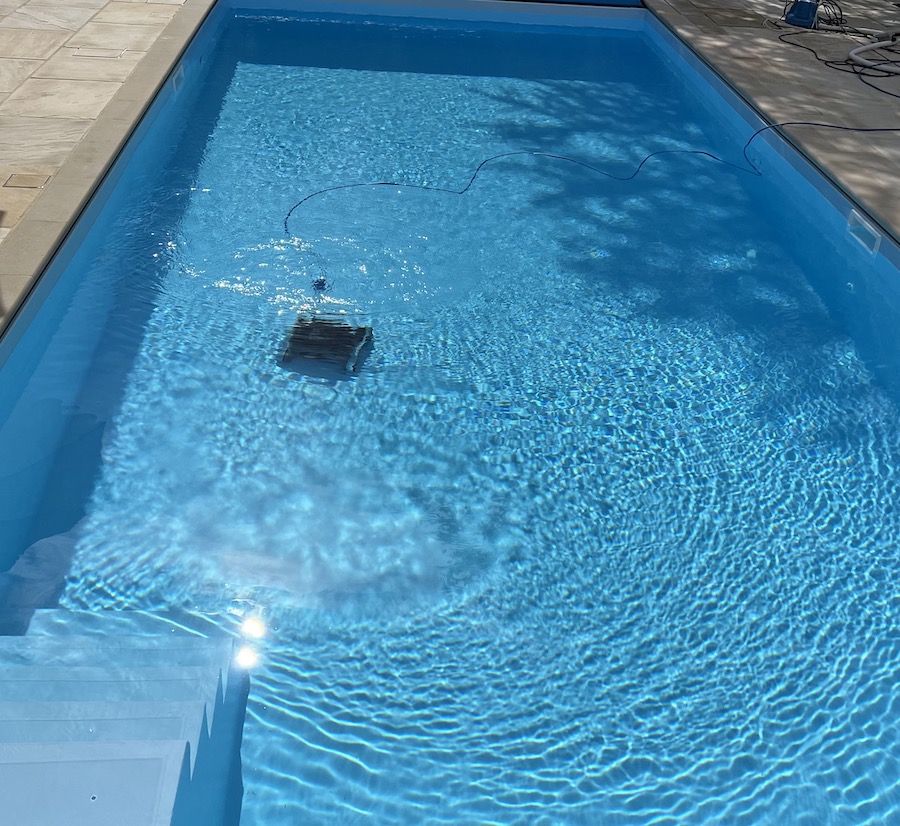 The unit is dropped into the pool and you see it get filled with water and then sink to the bottom. Then, once the power button is pressed it starts visiting parts of the pool in what seems to be a random way.
Performance
The Dolphin seems to take at least a good couple of hours to clean a 10-metre pool (the recommended length for the PoolStyle is actually 8 metres but it can do slightly larger).
It does also stop after one and a half hours when it has completed its cycle. I am not sure why that is. You will want to come out after the 90-minute period and see if it needs to keep going should there be any spots that it missed.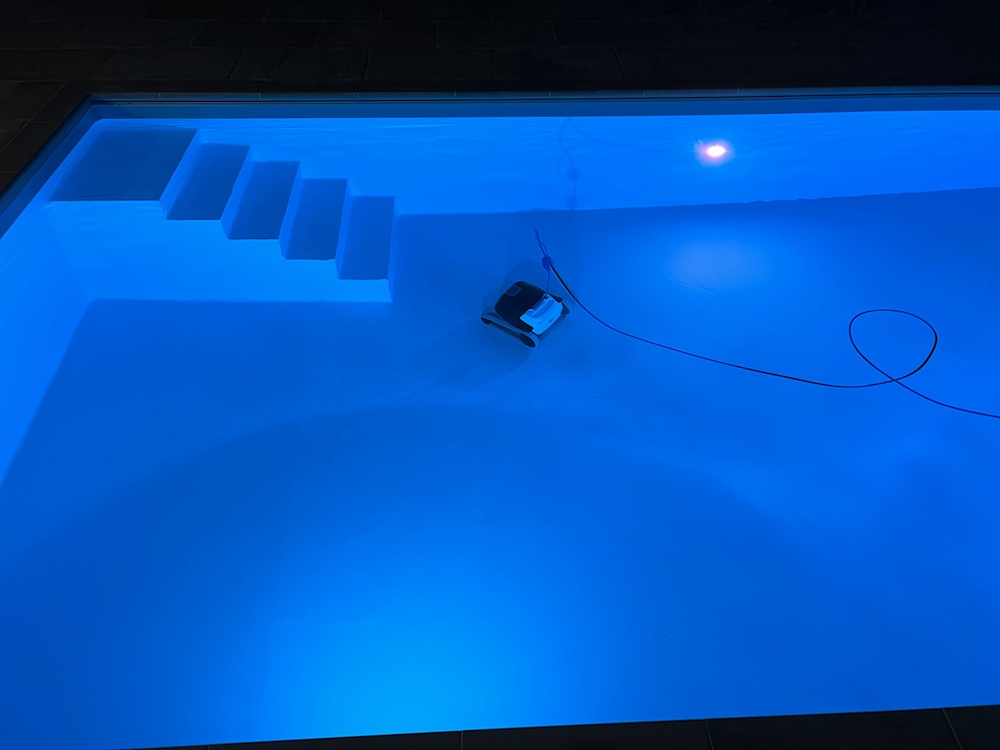 What I can tell you is that wherever the Dolphin PoolStyle has been, behind it you can see that it is clean.
I have noticed some issues with collecting pine needles (the bane of many a pool owner), as their narrow width makes them especially easy to escape.
The suction seems decent apart from that, but just don't expect to get your pool clean in a hurry.
There isn't a great deal to say about it at the moment but should anything change then I'll update this page with more information.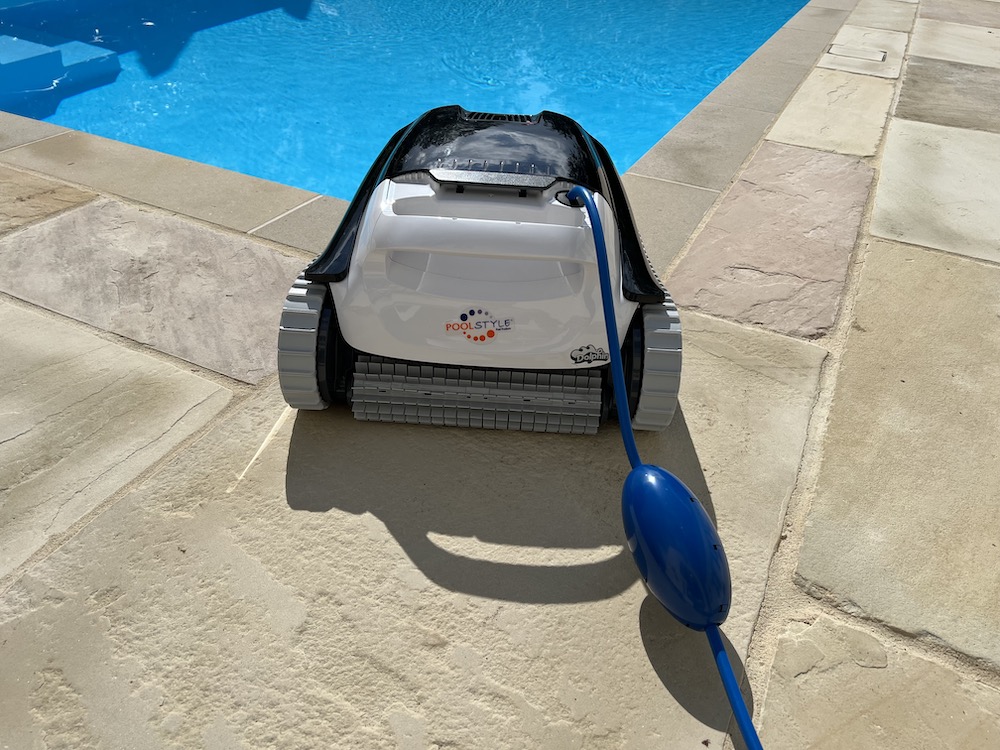 Specifications
To finish up, here are the specs for the Dolphin PoolStyle
| | |
| --- | --- |
| Pool Size | Up to 8m in length (but can easily do 10 metres thanks to long cable) |
| Surfaces | Floor only |
| Cycle Time | 1.5 hours |
| Cable length | 12 metres |
| Brushes | PVC |
| Weight | 6.5Kg |
| Motor Voltage | 24VDC |
| Filtration | Easy-clean net cannister |
| Power Supply | 30VDC, IP54 |
| Suction Rate | 15m³ per hour |
| Warranty | Two years |
Here's the promotional video from Maytronics that puts all of the above info about the Dolphin Poolstyle into action: