If you have a pizza oven, barbeque or fireplace, you will know all about ash and the mess that it can make. In this BACOENG Ash Vac review, I test out this compact cleaning device to see if it's any good at keeping things ash-free.
Specifications & Features
This BACOENG ash vacuum cleaner has a 15-litre (4 gallon) capacity. It's on the smaller side of the BACOENG range of cleaners.
It comes in a UK or US version and these run off a 230V/50Hz plug or 110V/60Hz plug respectively. Below you can see what comes in the freshly-opened box: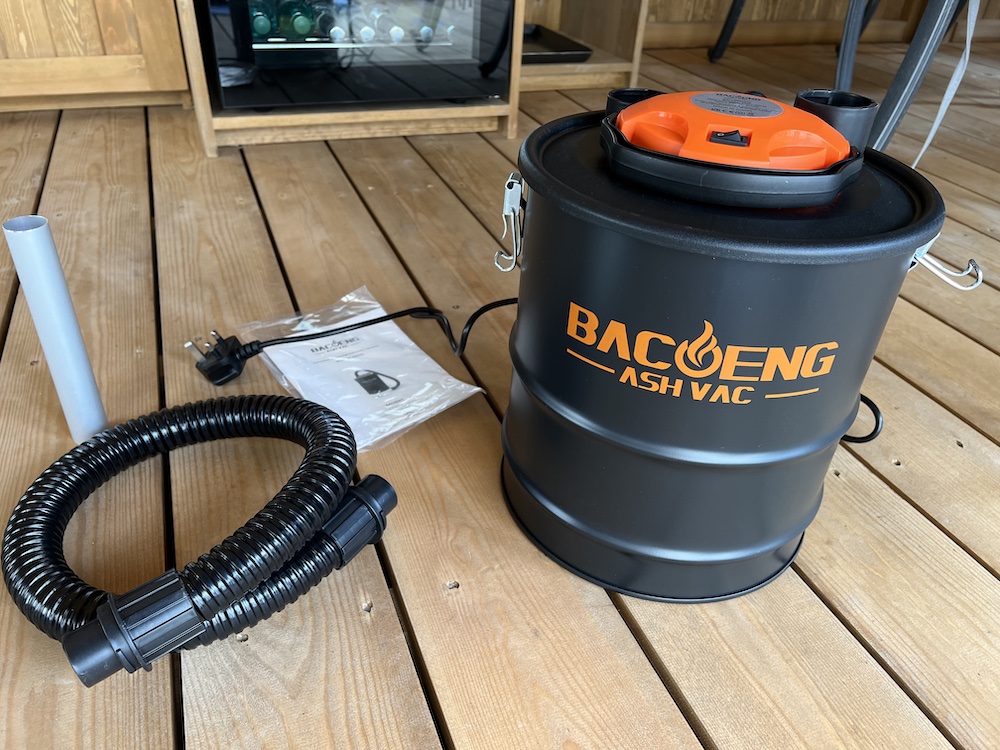 This small Ash Vacuum Cleaner comes with a blowing function and is a bagless debris ash collector that uses a HEPA filtration system. The flexible black hose is metal-lined which is a heat-resistant design to help with ensuring safety while you use it.
You can use it in a multitude of places where ash is produced such as fireplaces, grills, pizza ovens, barbies, fire pits etc.
Reach
It has a 1-metre (3.5-foot) extended metal hose and a 2-metre cable 6.5-foot power cable. While this isn't the longest for reach, I found it was suitable for my needs which were pretty close to the wall plug.
You might want to get out the extension cable to get into far-to-reach places.
Please do keep in mind that the BACOENG Ash Vac is to only be used for sucking up cold ashes.
Testing Thoughts
I will say that I have been quite impressed with the Ash Vac's performance. It is more powerful than it might appear, and the 800W motor is capable of sucking up ash and debris quickly and efficiently.
The 15L capacity is likely more than enough for most tasks, and the additional blowing function is more useful than I'd first realised – particularly for dispersing the ash that is wedged into those hard-to-reach places.
The construction also has a solid feel to it and the filter seems to be very effective.
Because this ash vacuum cleaner is relatively lightweight, it's really easy to pick up and move around. I must admit that it is also very quiet compared to what I was expecting.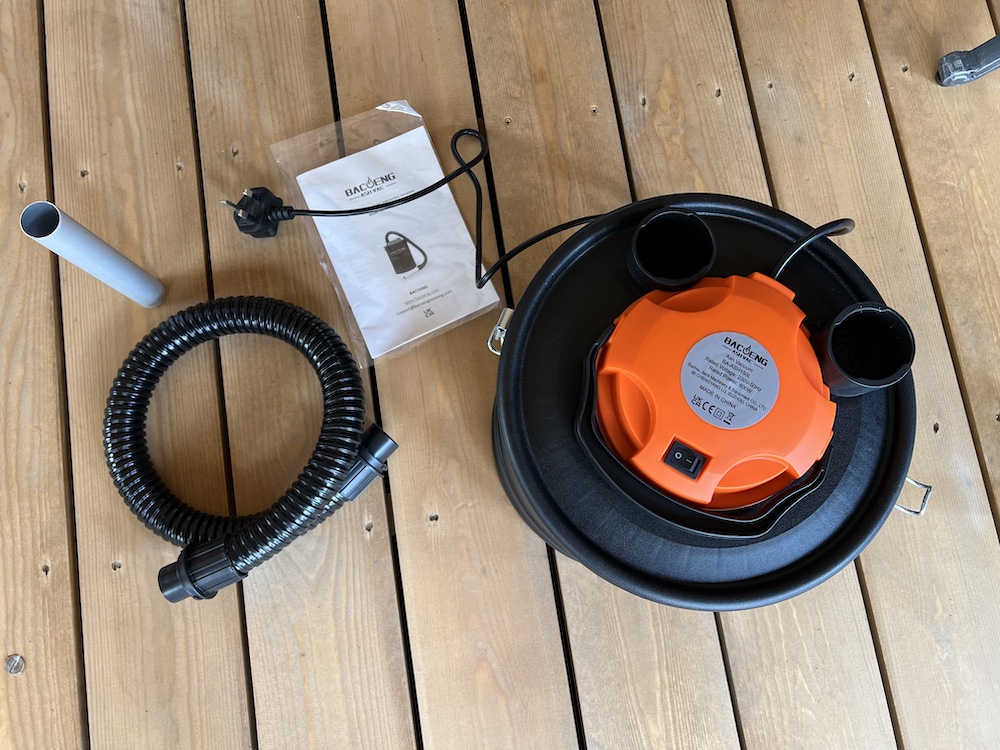 One thing that I would complain about is that there are no attachments for making the nozzle (the sucking end part at the end of the flexible hose) more narrow or softer (e.g. with a brush). It only comes with a hard metal nozzle and sometimes you need something with more finesse.
In conclusion, I would recommend the BACOENG 15L 800W Ash Vacuum Cleaner for anyone looking for a basic ash cleaning solution that won't break the bank and can be easily stored.