For those among us who put a priority on lightweight luggage, the Rimowa Check-In L Essential Lite is on the list of potential cases to consider. This piece of luggage is designed with functionality and minimalism in mind.
In this review, I will take a closer look at the Rimowa Check-In L Essential Lite and evaluate its features, design, and overall value.
Design
The Rimowa Check-In L Essential Lite has a fairly simple and understated design. It's got a soft-shell polycarbonate exterior. Now, this is a very durable material – it can take a lot of rough handling and it's really bendy.
Here are some photos of the polycarbonate Check-In L Essential Lite from different angles: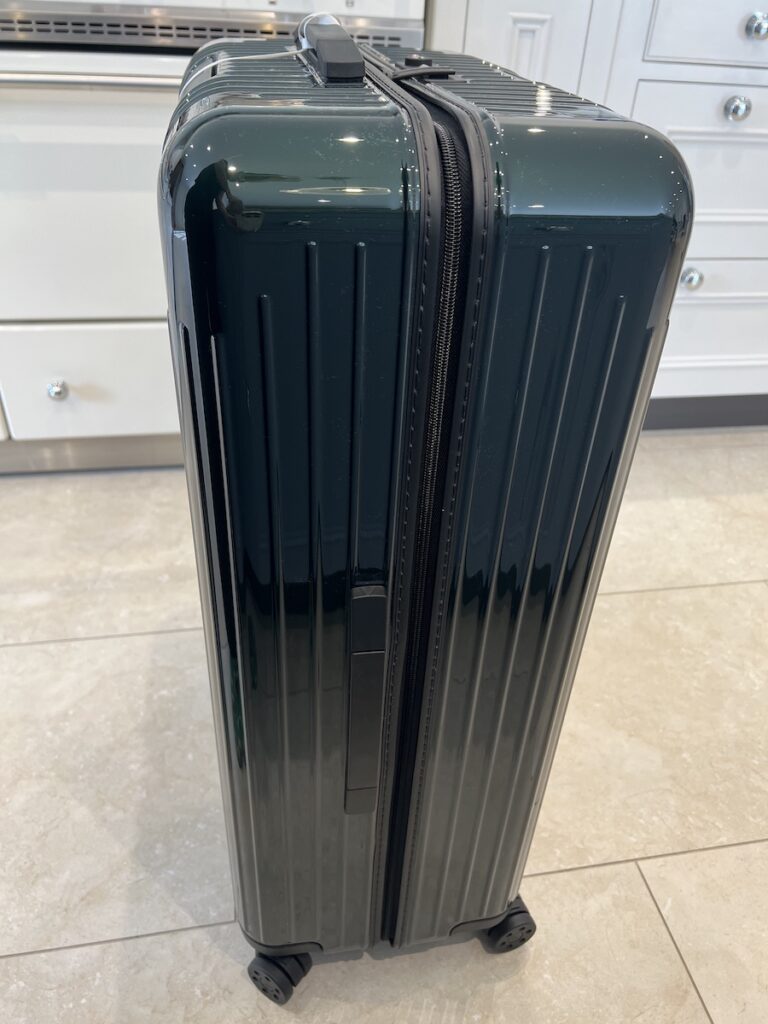 It is available in a variety of colours, including this lovely green (pictured), white, and navy blue, giving you the option to choose a suitcase that fits your personal style.
Handle
The luggage also features a telescopic handle and four multi-directional wheels, making it easy to weave and dodge through crowded airports.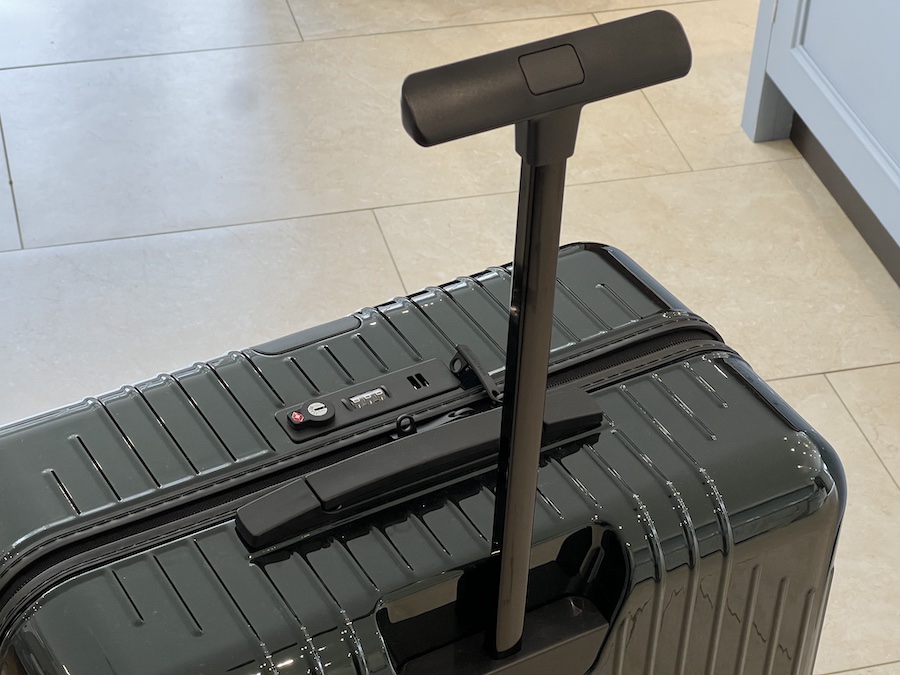 Dividers
The luggage also has a divider panel with zippered pockets, allowing you to separate and organise your belongings efficiently should you desire. It's always a good option to have, especially for things like paperwork.
Here's what the dividers looks like: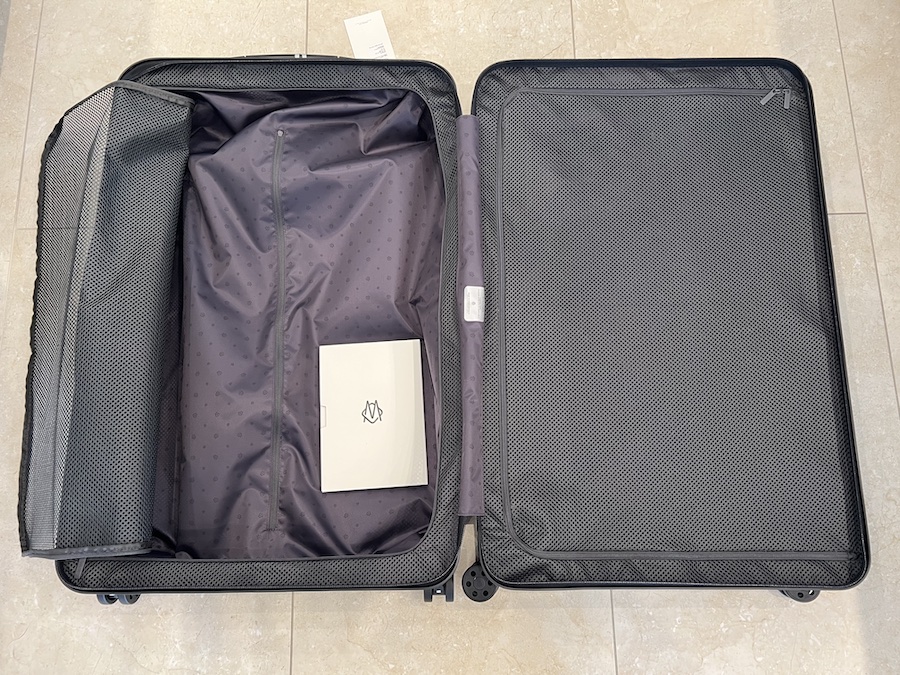 Durability
Despite its lightweight design, the Rimowa Check-In L Essential Lite is still built to last. The soft-shell exterior is made from high-quality materials that are resistant to scratches and wear, ensuring that your luggage will withstand the stresses of travel.
The luggage also has reinforced corners and a TSA-approved combination lock, providing additional security for your belongings.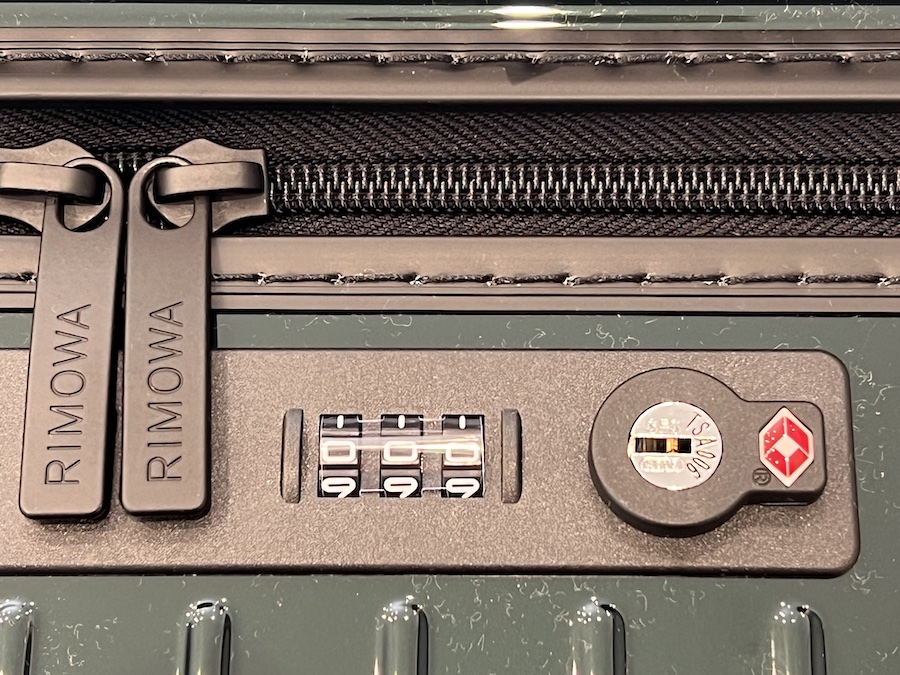 Capacity
The Rimowa Check-In L Essential Lite has a spacious interior with a capacity of 81 litres, making it a great option for longer trips or for travellers who need to pack a lot of items.
It has the dimensions of 78cm x 51cm x 27cm, as can be seen along with other vital statistics, below: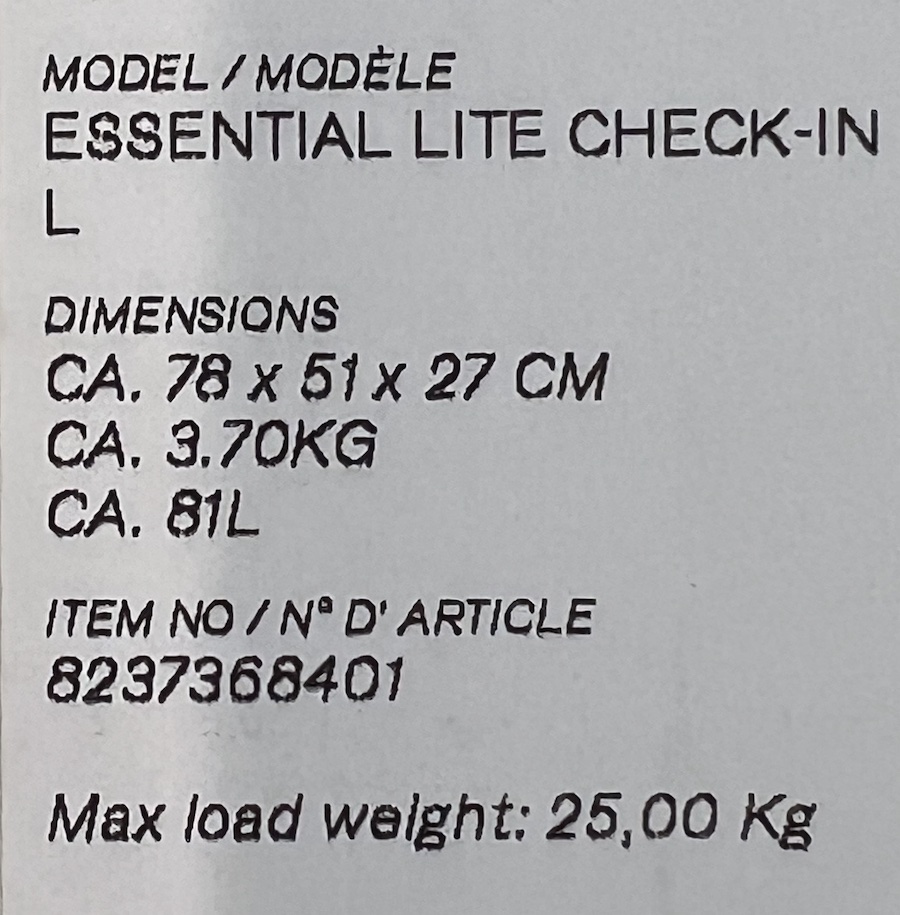 As you can see from this photo, the maximum load weight that the case can handle is 25 kilograms.
Weight
One of the standout features of the Rimowa Check-In L Essential Lite is its lightweight design. At only 3.7 kg, it's one of the lightest check-in luggage options available.
This makes it easy to lift and carry, and it can even help you avoid overweight baggage fees.
Price
The Rimowa Check-In L Essential Lite is priced lower than some of the other Rimowa luggage options. This makes it better value if you prefer a lightweight design and functionality similar to the non-Lite model.
It's still on the more expensive side compared to other luggage brands, but the quality and features of the luggage make it a worthwhile investment for frequent travellers.
Conclusion
Overall, I feel that the Rimowa Check-In L Essential Lite is an excellent luggage option for travellers like myself who prioritise lightweight design and functionality. I mean, we all could sometimes use that extra bit of weight limit wiggle-room that the airlines impose.
Its soft-shell exterior, reinforced corners, and TSA-approved combination lock ensure that your belongings are well protected during travel. Perhaps the best point is that the spacious interior allows you to pack efficiently and gain some often important extra kilograms.
If you're in the market for a piece of new check-in luggage and want to be able to pack more in while keeping all the usual Rimowa functionality, the Check-In L Essential Lite is definitely something that I would recommend.